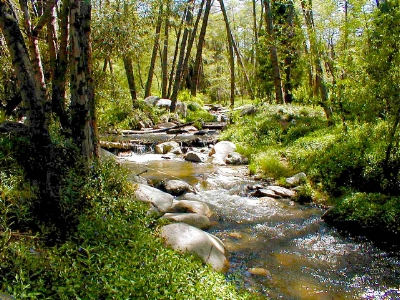 Partnership for Quality, Reliability, Sustainability
The Upper Santa Ana River Habitat Conservation Plan (Upper SAR HCP) is a collaborative effort among the water resource agencies of the Santa Ana River Watershed, in partnership with the US Fish and Wildlife Service, California Department of Fish and Wildlife, and several other government agencies and stakeholder organizations. The purpose of the Upper SAR HCP is to enable the water resource agencies to continue to provide and maintain a secure source of water for the residents and businesses in the watershed, and to conserve and maintain natural rivers and streams that provide habitat for a diversity of unique and rare species in the watershed. The protection of these habitats and the river systems they depend on also provides recreational opportunities for activities such as hiking, fishing, and wildlife viewing. The Upper SAR HCP will specify how species and their habitats will be protected and managed in the future and will provide the incidental take permits needed by the water resource agencies under the federal and State endangered species acts to maintain, operate, and improve their water resource infrastructure.
Updates:
The 2nd Annual Santa Ana River Science Symposium will be held on October 22, 2019. Learn more.
Contact:
Scott Fleury, ICF Project Manager 858-444-3917 scott.fleury@icfi.com
Heather Dyer, Valley District Water Resources Project Manager 909-387-9256 heatherd@sbvmwd.com
Bob Tincher, Valley District Project Manager 909-387-9215 bobt@sbvmwd.com